Applies to:  Super Admin
Licence Tier Management
The purpose of this feature is for Super Admin to set the pricing and features of different license tiers that are available for use.
The main components on the header of this page are:
Show Archived

- view tiers that have been archived

New Licence Tier

- create a new Licence Tier
The main components in the table are:
License Name

- unique name for the license tier

Type–

  tier is available for purchase Online or Offline only or both

License (USD)

- annual license fee for the license type in US Dollars

# of Users

- number of individual user licenses associated with the license type

# of Assessments

- number of assessments permitted for each license type

License Period (Days)

- period that the license is valid for (mostly 365 days)

Additional User (USD)

- price for additional users at time of registration/renewal/upgrade etc

Additional Assessment (USD)

- price for additional assessments at time of registration/renewal/upgrade etc

Status

-  Active or Archived 

Actions

-

Edit - change the attributes of the tier (applies to new purchases only)

Archive - can no longer be purchased
Creating a New Licence Tier
After clicking the  New Licence Tier button the following pop-up appears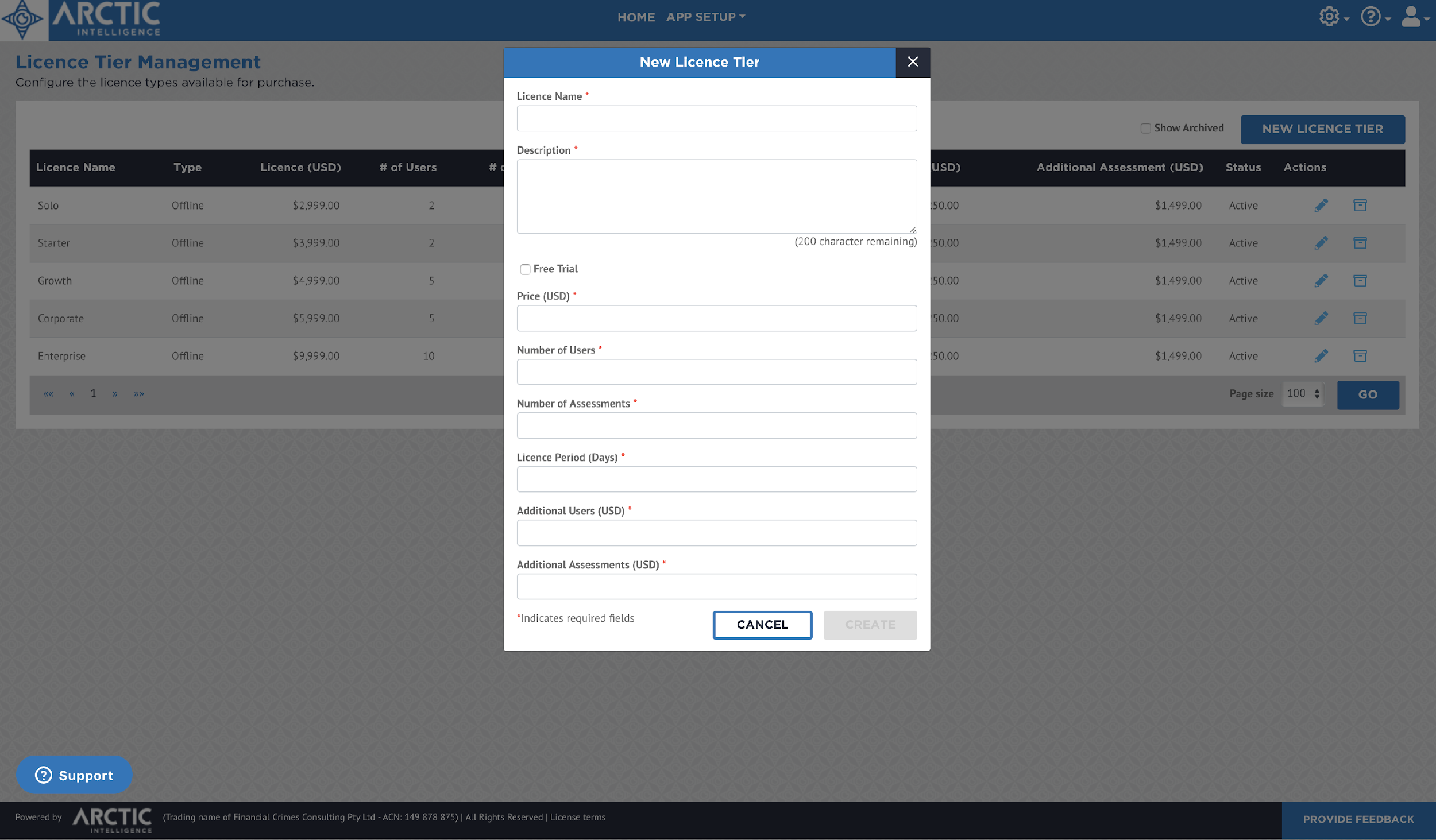 Edit License Tier 
When updating a licence tier, the changes will be applied to new licences only. Existing licences will not be impacted by the changes.