The Report Display Configuration Management feature was designed to allow Company Administrators to be able to decide what sections of the report shall be automatically rendered into the report as the company default.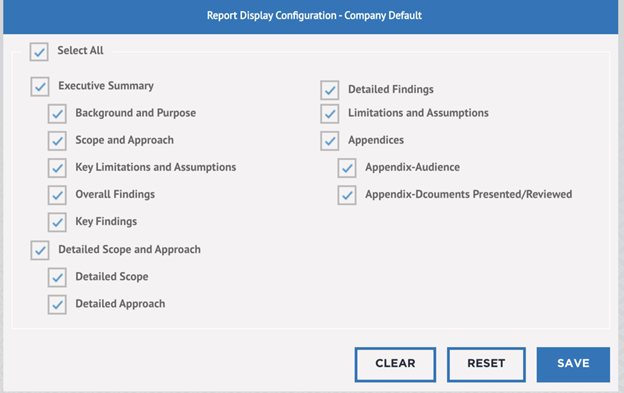 The Health Check also allows end users to set their own default view, but they can at the point of generating a report decide which sections to include and exclude which has the same effect in terms of what is rendered.
The screenshot below depicts when the magnifying glass icon is clicked on the audit history page which represents a completed report and at the top left screen they can select the Report Display Configuration, make their selection and what they have selected is what gets rendered into the PDF.